I can only advise you to buy a bilingual book whatever is your level of French. Reading will help you in learning new vocabulary that you will be happy to use during the course, at work, with your friends, during your next holidays. It is also a way to better understand movies and news in French, better get involved in French conversations.
Here are a selection of French-English books that you can read on Kindle or purchase in paper :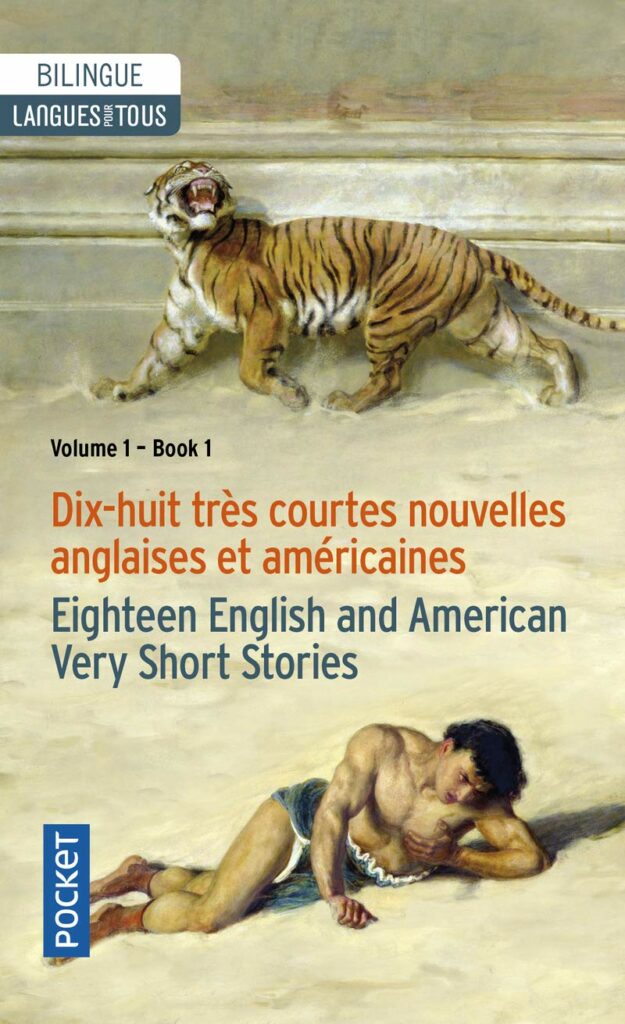 Trois chameaux pleins d'astuce…, un visiteur d'une autre planète qui ne manque pas de sens critique…, un ami bien mal choisi…, un premier amour sur fond de guerre…, une petite fille pauvre, médusée devant une vitrine, quelque part aux USA…, un roi très cruel…, un fantôme on ne peut plus soumis…, une gouvernante poursuivie dans les recoins d'un château irlandais…, les membres d'un orchestre très particulier dans un petit village anglais…, une mère éplorée devant l'attitude de son fils…, un criminel en cavale dans une forêt du Kentucky…, une ouvrière à Londres, en proie à la solitude…, etc. Autant de personnages hauts en couleur, exposés à toutes sortes de situations tragiques, comiques, cocasses – reflets de la vie anglaise ou américaine, de la vie tout court.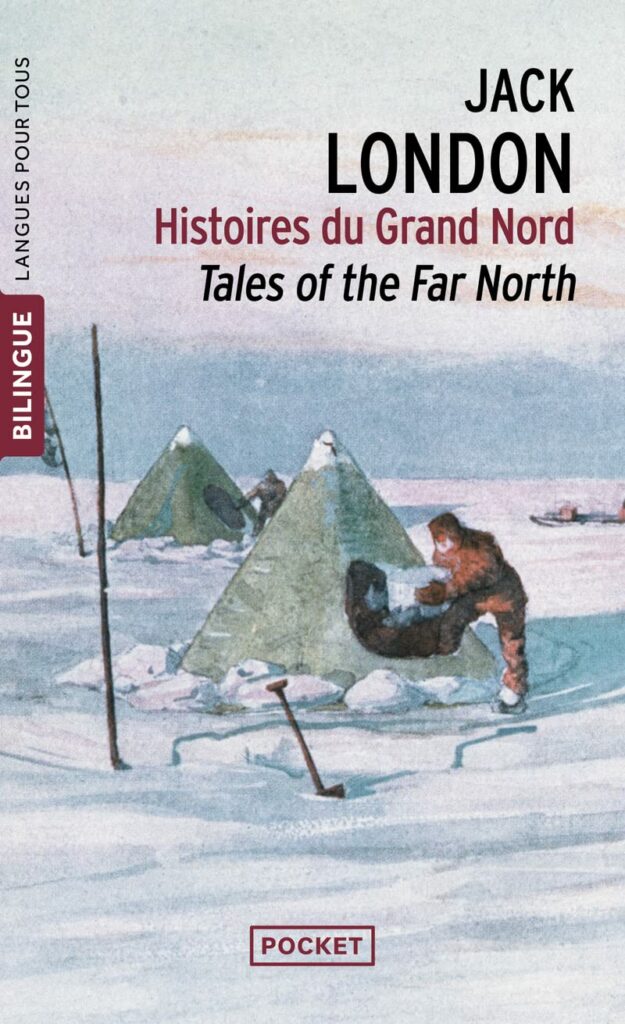 Les nouvelles de Jack LONDON présentées ici appartiennent au cycle du Grand Nord.
L'auteur y puise dans ses souvenirs et dans son expérience personnelle acquise au cours de son séjour en Alaska pendant la ruée vers l'or, en 1897-1898.
Expérience bien réelle de l'aventure : Jack LONDON côtoya, dans la rude vie des camps, des chercheurs d'or, trappeurs, joueurs, conducteurs de traîneaux et guides indiens. Il fut lui-même porteur sur les pistes et raconte qu'il lui arriva de parcourir près de quarante kilomètres par jour, dont vingt environ avec sur le dos un chargement de soixante-dix kilos.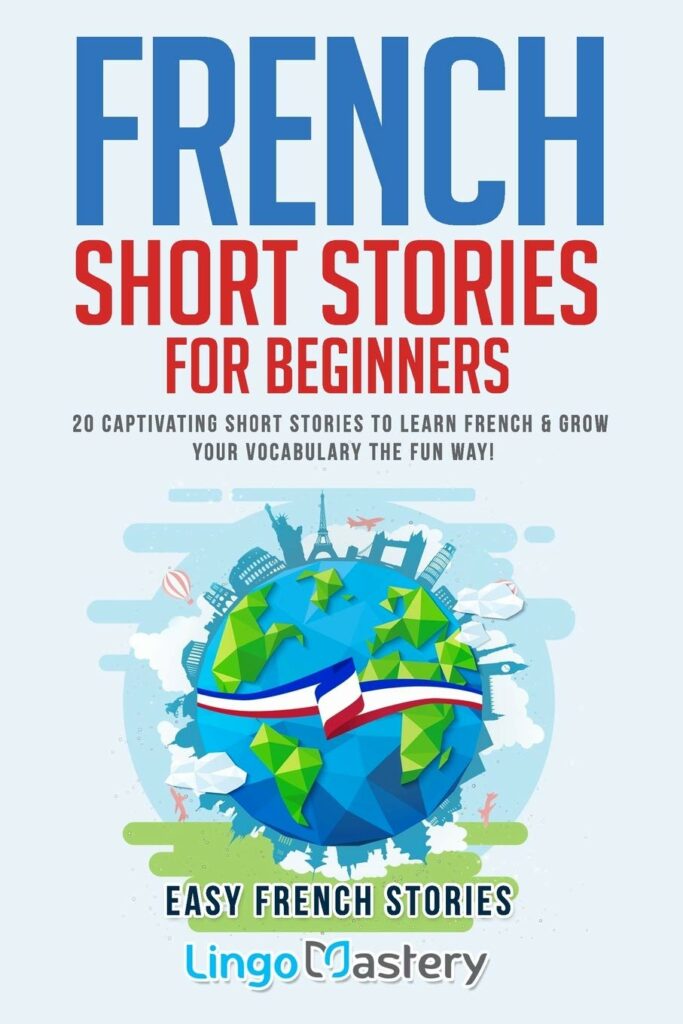 Each story will involve an important lesson of the tools in the French language (Verbs, Adjectives, Past Tense, Giving Directions, and more), involving an interesting and entertaining story with realistic dialogues and day-to-day situations.
The summaries follow a synopsis in French and in English of what you just read, both to review the lesson and for you to see if you understood what the tale was about.
At the end of those summaries, you'll be provided with a list of the most relevant vocabulary involved in the lesson, as well as slang and sayings that you may not have understood at first glance!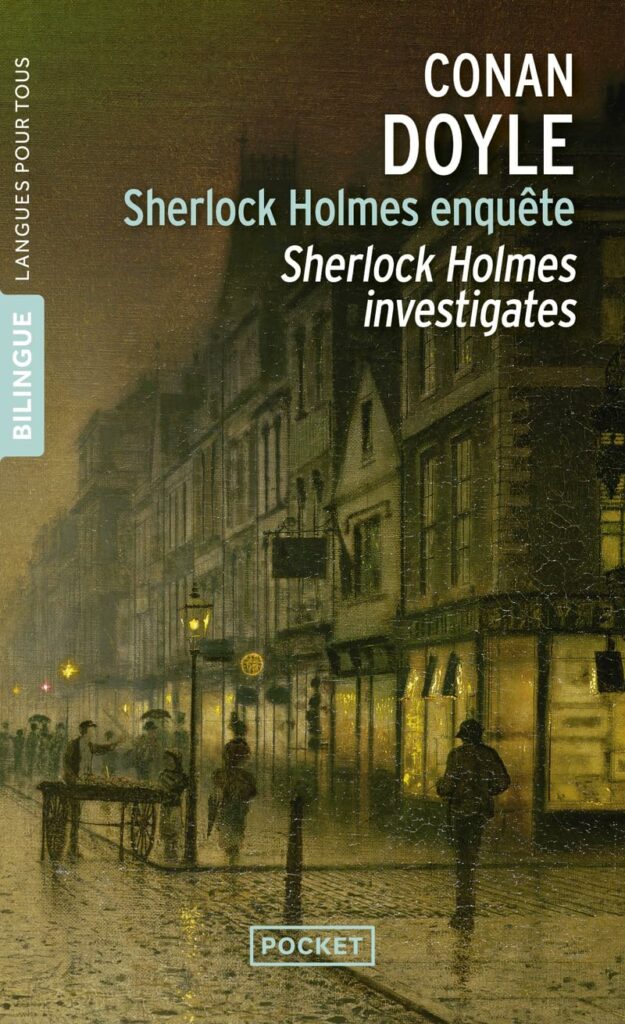 Un matin, nous étions assis ma femme et moi pour le petit-déjeuner lorsque la bonne nous apporta un télégramme. Il était envoyé par Sherlock Holmes et disait ceci : "Avez-vous quelques jours de libres ? Viens de recevoir câble de l'Ouest de l'Angleterre en rapport avec tragédie Val Boscombe. Serais heureux si veniez avec moi. Air et paysage parfaits. Prendre train à 11h15 à Paddington".
– Qu'en dîtes-vous, chéri ? me demanda ma femme en me regardant par-dessus la table, allez-vous y aller ?
– Je ne sais vraiment que dire. Ma liste de rendez-vous est plutôt longue.
– Oh Anstruther vous remplacerait bien !